Cure for Toenail Fungus
No matter how embarrassing your toenails look, and no matter how discolored they appear, you are only a few minutes away from the results you've been searching for.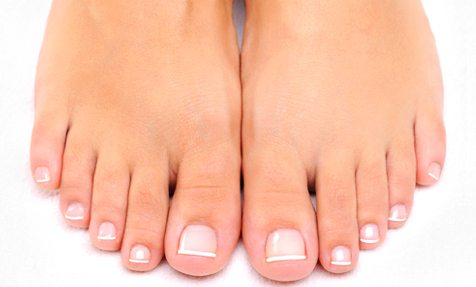 Nail Fungus Treatment
Welcome to Hackensack Medical Laser
Even if you can't remember the last time your toenails looked clear and healthy, your nail fungus will be a thing of the past after your first appointment with us.
We'll have you smiling to know there is a cure for toenail fungus, and jumping for joy when you see what our painless, safe and effective fungus nail treatment will do, regardless of your current condition.
Our PinPointe Laser technology is designed specifically to treat the major symptoms of discolored and unsightly nails caused by onychomycosis (fungal infection of the nail). Other options are available, but with potentially harmful side effects. Nothing else offers the long-term and proven results of our PinPointe Laser.
Our toenail fungus treatments can be completed in minutes, and performed in the comfort and privacy of our specialized medical clinic.
And since our fungus treatment will require no downtime, you're back to your normal activities immediately.
Then, as your nails continue to grow they will begin to show that clear, healthy appearance you've been dreaming of.
Let us show you how our nail fungus treatments can make a difference for you.